Books written by John Kitchen and how to buy them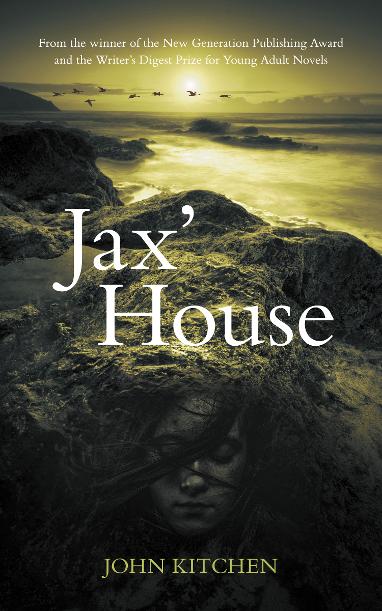 Jax' House
Publisher
Union Bridge Books
More about Jax' House
Jack O'Hagan has moved to Cornwall with his parents. He has never been there before and he has never set eyes on the place. Yet, the rambling street, the old house, and Tregenwyth village are as familiar to him as his own hand. He has the unnerving feeling that this place has been burned into his psyche from before he was born. The house is harbouring secrets that hark back to a time when Tregenwyth was witness to very dark practices. Jack can sense the secrets in every stone and every room. In a spectacular series of experiences he becomes part of them and at the same time discovers Martha Jax, a servant girl who lived in the house over two hundred years earlier.
A Spectre in the Stones
Publisher
Thames River Press
More about A Spectre in the Stones
Lloyd Lewis is moving to yet another Children's Home, but this one is different. It is possessed by the supernatural with poltergeist and a ghost creating havoc.
Lloyd links the chaos to a nearby ravaged stone circle. But what is the link? And can Lloyd do anything to defuse the terrifying anarchy that is rampaging at the home
Nicola's Ghost is a Winner.
Nicola's Ghost has won two awards.
Winner of:
The Writers Digest Self-publishing Award
and
New Generation Publishing Prize
What is Nicola's Ghost About?
There is a dark secret haunting the Sharpe family. They are strange and remote, and when Stephanie Topham is told she must work with Nicola Sharpe in a science project at school, she is horrified. As part of their project they have to make a pinhole camera, but, when they take a photo with the camera there is a ghost-like figure in their picture. The figure becomes the key to opening up Nicola Sharpe and revealing the secrets of her family.
Through a series of appearances in various photos the ghost directs Nicola and Stephanie into a past that is full of revelations, secrets and surprises. Some are painful, some tear at the fabric of the Sharpe family. But the unraveling of Nicola's past is the saving of the Sharpes, and, in a final twist, it gives Nicola something more amazing than she has dared imagine, even in her deepest dreams.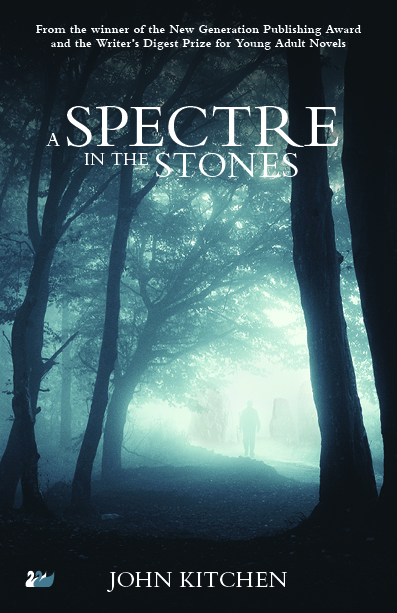 Nicola's Ghost is available from bookshops and Amazon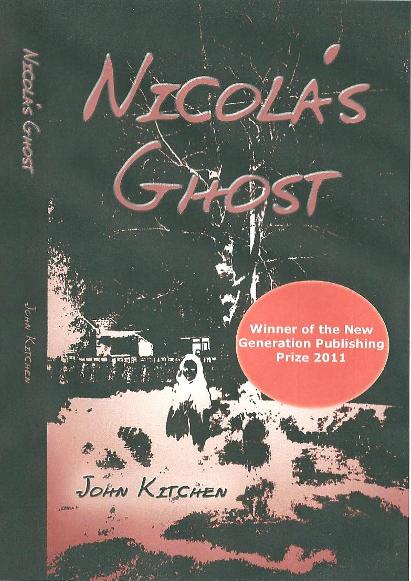 Nicola's Ghost has a new publisher and a new price.
The second edition of Nicola's Ghost is now published by New Generation Publishing at the price of £7.99
Find out more about the book and pinhole cameras. Go to the page called 'More About the Books'.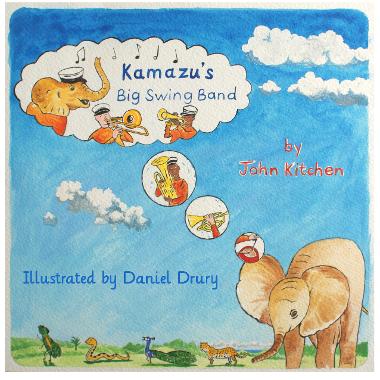 Kamazu's Big Swing Band
published by
New Generation Publishing
Available on Amazon.co.uk @ £6.99
When all your friends tell you you are good enough to join the band in town, then they must be right, mustn't they - even if you are an elephant?
This simple story, beautifully illustrated by Daniel Drury, is a tale of friendships and loyalty for younger readers. It will also make a delightful bed-time story.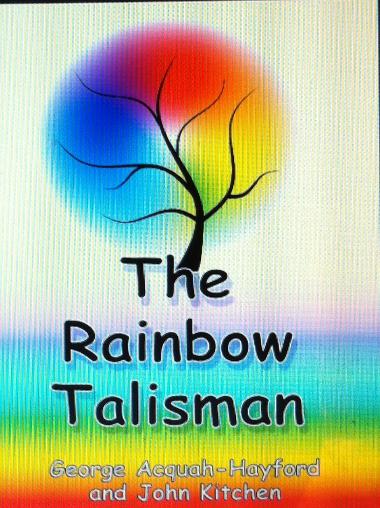 More about The Rainbow Talisman
This is a fantasy thriller set mainly in Africa and America, although the two main characters, Kofi and Jesse travel the whole world in their quest to access the power contained in the talisman'
The story...
A disc falls from the sky and in Africa, a boy, Kofi is born. On the very same day, in America, another boy is born. He is Jesse and these two boys are destined to meet and forge a friendship that will shake the world.
Kofi is the designated keeper of the disc but only with Jesse's help can he unlock its Earth-saving powers. Their quest to open the disc leads them to every country in the world and into the most amazing adventures.
How to buy Nicola's Ghost.
On Line at:
www.amazon.co.uk £7.99 post free. Sometimes there are special offers.
or at any reputable book shop £7.99
Ask for Nicola's Ghost pub. New Generation Publishing
How to buy A Spectre in the Stones
On Line at:
www.amazon.co.uk £7.99 post free
or through Waterstones.com or AbeBooks or any reputable book shop £7.99
Ask for A Spectre in the Stones pub. Thames River Press
All books apart from Kamazu can be purchased as eBooks on Amazon