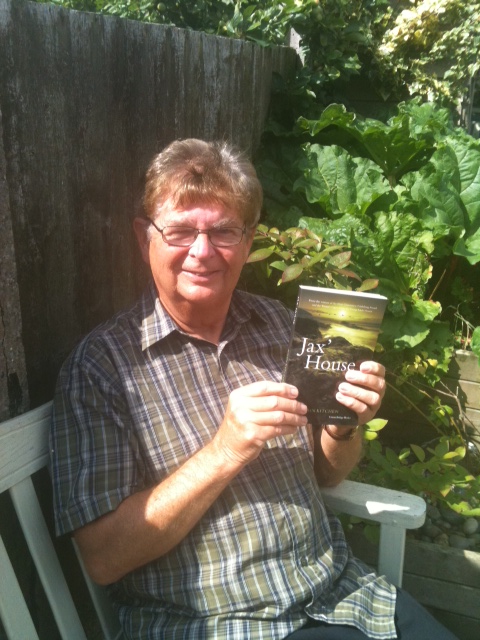 John Kitchen is a retired Primary School head teacher living in a small village in West Oxfordshire. As a teacher he wrote many children's plays, and has also written features and reviews about children's books. Now he spends his time writing novels for young people to enjoy.
John lives in a three hundred year old cottage. As far as he knows it doesn't have any ghosts, although he does hear some strange noises on dark, windy nights. John is currently spending much of his time in his cheerful yellow study working on his next book.
Nicola's Ghost is John Kitchen's first published novel. His second is the exciting story of Lloyd Lewis: A Spectre in the Stones. A third, a gripping 'time-slip' novel, Jax' House was published by Union Bridge last year. A novel he co-wrote with George Acquah Hayford The Rainbow Talisman is also available, as is a beautiful Picture Book, illustrated by Daniel Drury: Kamazu's Big Swing Band

Nicola's Ghost - now out as a talking book. (See Amazon)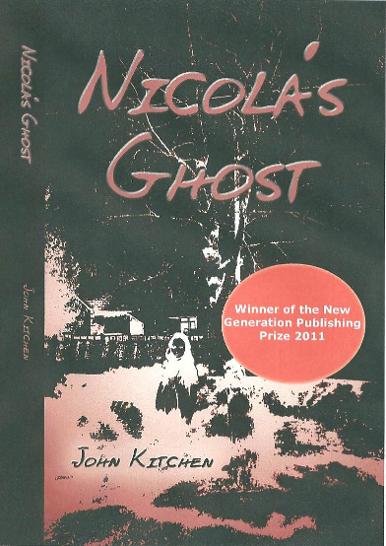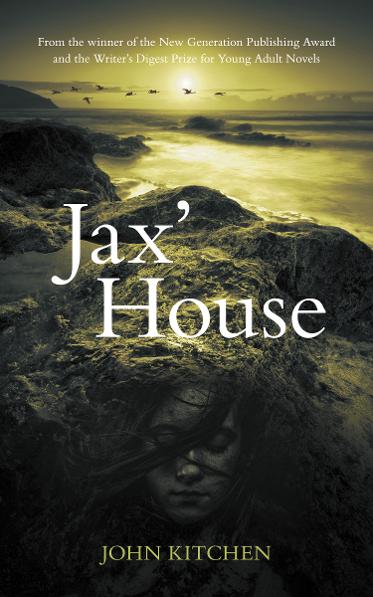 Most Recent Books
Jax' House
Jax House is
published
by
Union Bridge Books
Do old houses hold secrets?
The house that Jack O'Hagan has come to live in certainly does and they are secrets that it is determined to share with Jack. The house takes him back in time to the world of Martha Jax - a world of intrigue, treachery and smuggling
published
May 9th 2016.
One of the best stories I've read.
Jax' House
is the gripping tale of a boy who moves to an old Cornish house vibrating with past secrets. Why does Jack's bedroom door refuse to let him in? What are the noises beneath the cellar? Why does Jack distrust and fear the man next door? All is revealed in a fast moving, well written plot with strong believable characters in an atmospheric setting which held me spellbound from beginning to end. (Gina Claye)
John Kitchen's latest novel is gripping from beginning to end. It has all the ingredients that in my view really good Young Adult fiction should have: a fast paced plot full of unexpected twists and turns, strong and believable characters, a powerful dollop of beautifully written time-slip, all bound together with a large pinch of ancient magic. The result is that Jax' House is a deeply satisfying read. I highly recommend this novel to readers of all ages. (Angela Reid)
What a terrific writer John Kitchen is. This is his third book touching the supernatural for young people and they just keep on getting better and better.... John Kitchen must surely be in the upper echelons of children's writers and I urge all young people to read Jax' House. (Lovejoy)
More reviews on the 'Press and reviews' page.
New book now out
John's first book for Adults
Fragments of Springtime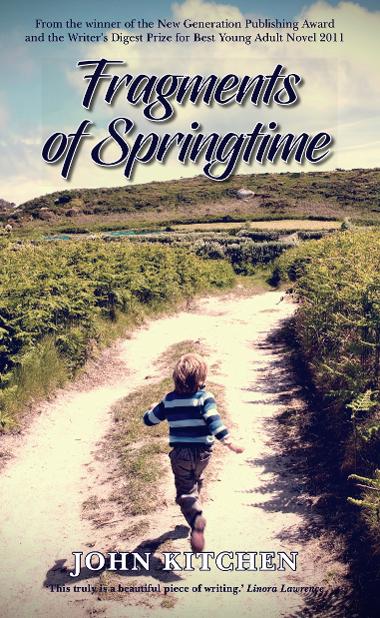 An album of a boy's early years - a mosaic of stories, some funny, some harrowing, tracing the boy's journey from birth to the brink of manhood.
The last shot of World War II has been fired and a boy is born, destined for life in a beautiful fishing village in South West Cornwall. He is surrounded there by friends and a loving family, and his is a childhood that dreams are made of. But in this village they chain up the swings on Sundays, and as he grows, he finds that puberty and its consequences are hushed up and must not be spoken of.
'This truly is a beautiful piece of writing.' Linora Lawrence
Fragments of Springtime, is now on Audio, read by Martyn Swain. (A lyrical, and at times incandescent, prose which in itself is a pleasure to read... RMM). Download and let Martyn's voice intone the stories - small fragments, usually about twenty minutes long - ideal for relaxing with at the end of the day.
(A book for anyone who has ever been young, and remembers the joys and torments of growing up... breathtakingly lyrical passages. Margaret Pelling.)